Alpine's iLX-407A is designed to provide the ultimate experience for smartphone users, all while unleashing an array of audio visual and connectivity capabilities in an ultra-compact 2.4" deep chassis.
With its stunning display and smartphone-like gesture control you can command the system with ease and customise the screen to exactly the way you want it. By using drag-and-drop motions you can move over 29 available widgets, change the GUI colour and even add your own wallpaper.
Entertainment and connectivity is virtually endless with DAB+ digital radio, USB music and video, HDMI and Dual Camera input, plus bring all of your favourite smartphone music and navigation apps to the dashboard with Apple CarPlay and Android Auto.
Moreover, expert tuning and sound quality is available with digital time correction, 10 audio pre-sets, 5-band graphic EQ, 24Bit DAC and 4Volt pre-outs.
The iLX-407A is a remarkable display centre piece rivalling features and performance beyond its modest price point.
For any product updates, please refer to the Alpine Australia website only. Visit https://www.alpine.com.au/support/product-updates/ for available updates.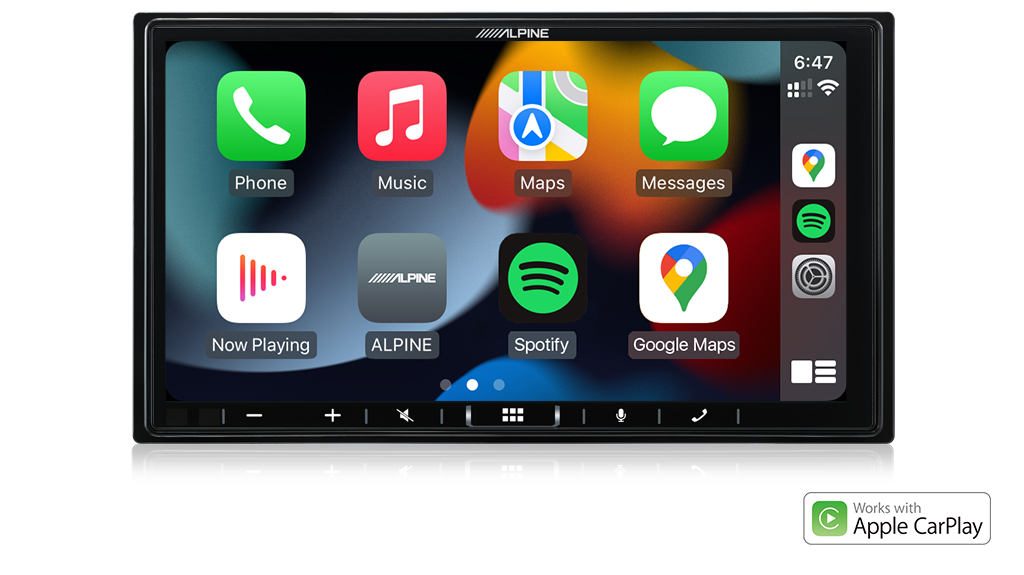 Apple CarPlay
Apple CarPlay brings your apps to life all through the display. Listen to your favourite music apps such as Spotify or Tidal, plus make calls, get directions with maps, receive messages and see your calendar all while using the display or voice control.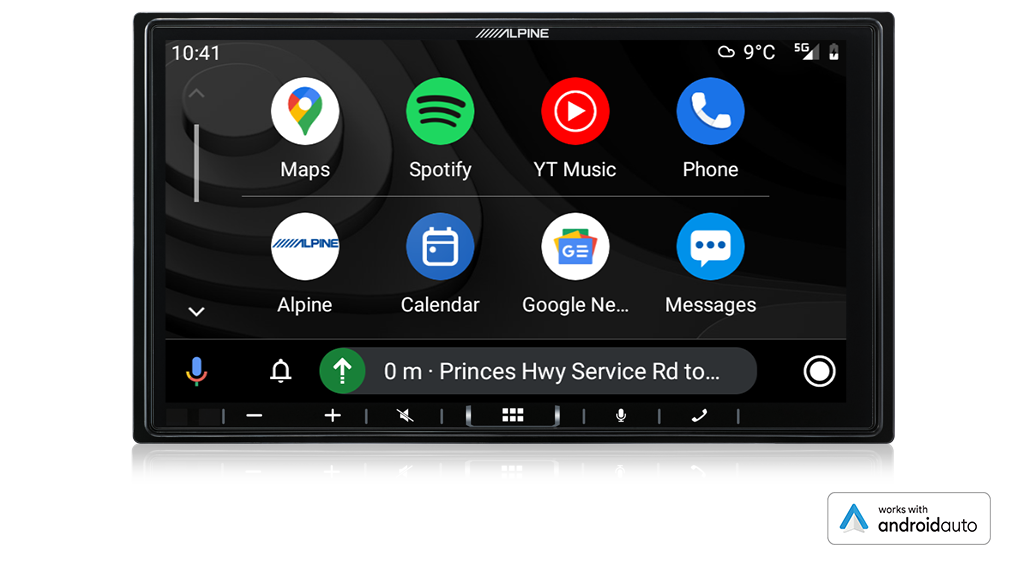 Android Auto
The convenience of Android Auto lets you bring the ever-expanding apps into the dash of your car. From either the display or voice command you can make calls, send and receive messages, play music apps or set a destination via Google Maps or Waze.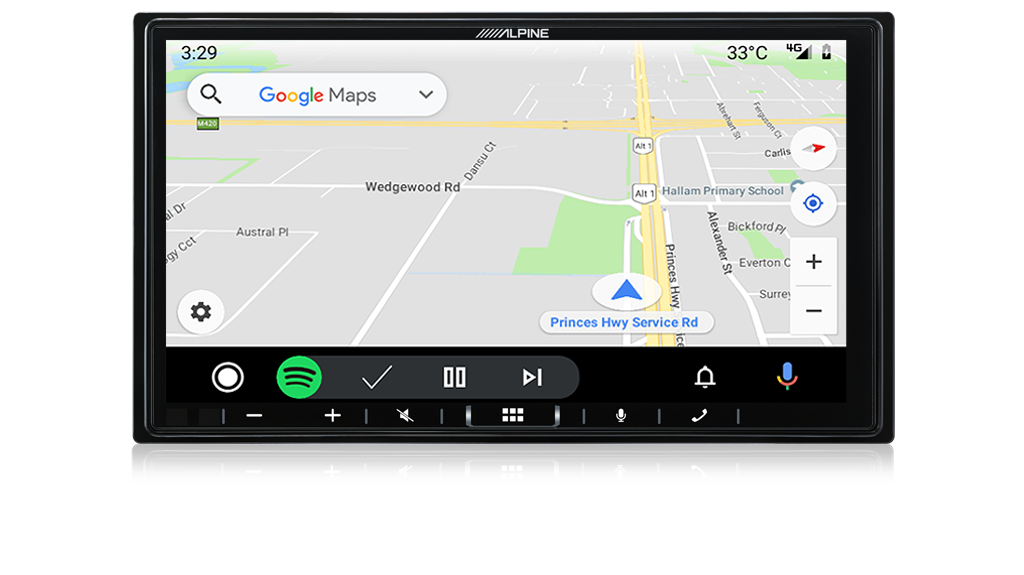 Smartphone Navigation 
Apple CarPlay and Android Auto allows the user to effortlessly command directions through voice control, allowing you to get from A to B with an accurate arrival time and turn-by-turn instructions. Plus, make a booking or call ahead with the location contact feature.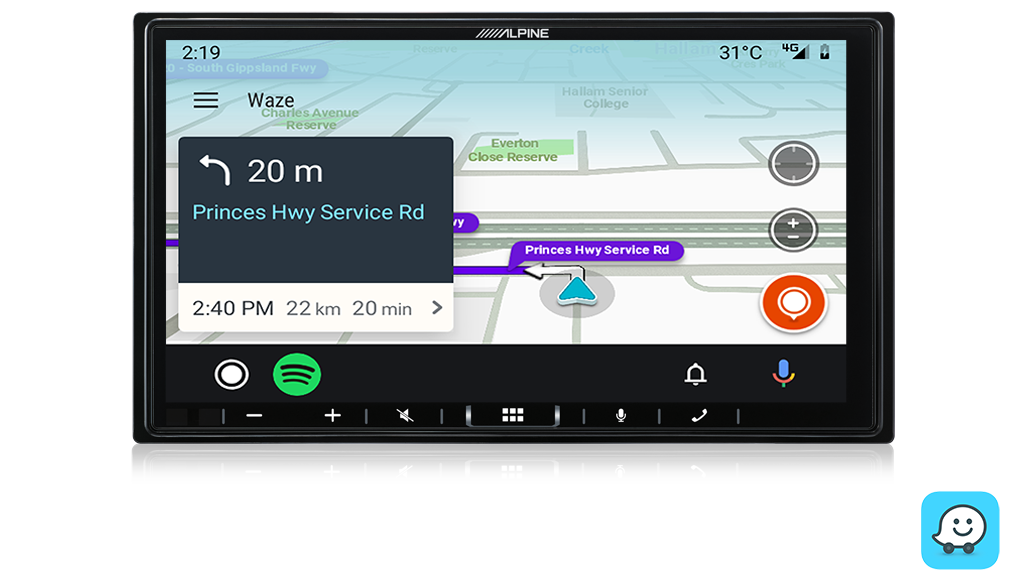 Waze
Available when using Apple CarPlay and Android Auto, the Waze app provides a unique navigation experience offering alternative routes to save you time. Waze also provides real time feeds reported by fellow Waze users to inform of upcoming traffic, road hazards, camera alerts and police stops.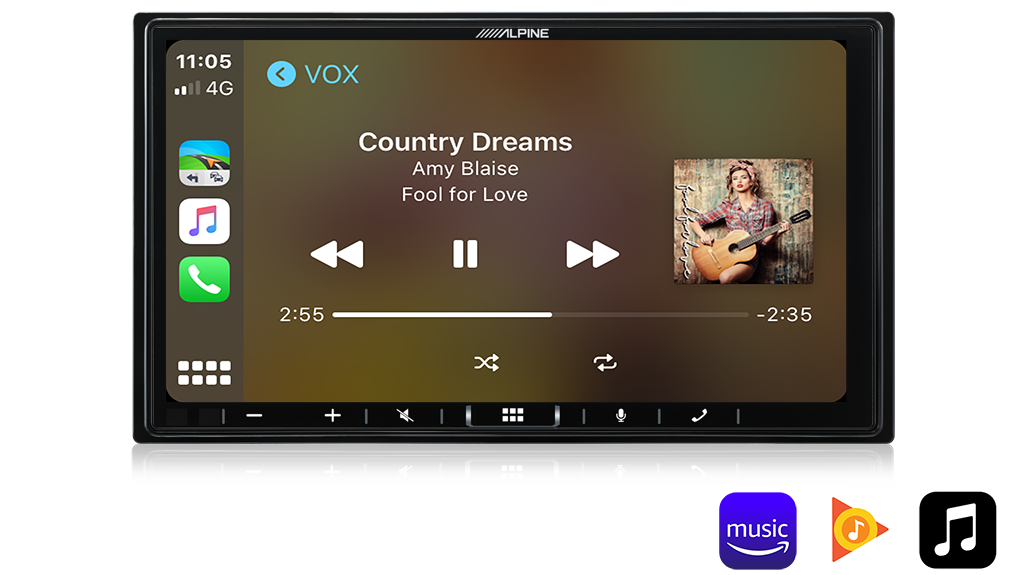 Audio Streaming Apps
With Apple Music onboard for Apple CarPlay you have access to 60+ million ad-free songs at your fingertips which you can search genres, artists, podcasts and expertly crafted playlists. With the use of Apple CarPlay or Android Auto, Amazon Music and Google Play Music provides limitless entertainment to stream or download songs from a list of over 40 million ad-free tracks. Amazon Music, Google Play Music and Apple Music are paid subscriptions.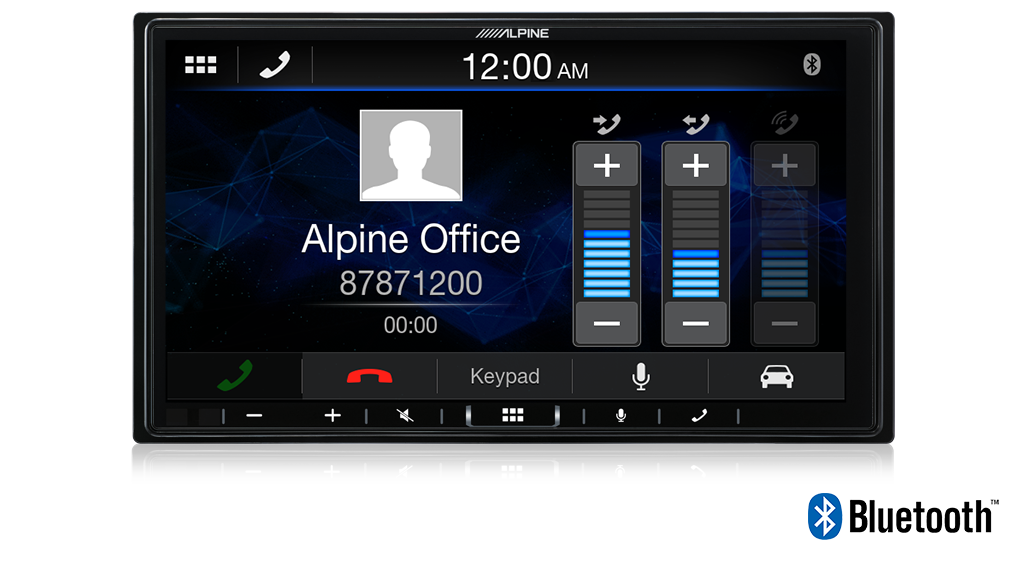 Built-In Bluetooth
Built-in Bluetooth enables seamless wireless connection of your mobile phone for the convenience and safety of hands free phone and audio streaming. Plus, you can use voice control through the included external microphone.
Features
7-inch Capacitive Touchscreen
DAB+ Digital Radio Tuner
AM / FM (RDS) Tuner
Works with Apple CarPlay
Works with Android Auto
5-Band Graphic EQ
10 EQ Pre-Sets
Digital Crossover
6-Chanel Digital Time Correction
Media Xpander
Independent Source Volume Level Setting
Built-in Bluetooth for audio streaming and hands-free operation
Included microphone
1 A/V AUX Input (RCA)
1 Video Output (RCA)
2 RCA Camera Inputs (front and rear)
HDMI Input
3 PreOuts (4 Volts)
KTA-450 and KTA-200M Power Pack Ready
Built-in Rear USB port
USB video, audio and photo playback
Steering Wheel Remote Control Ready (3rd party interface required)
Audio Visual Security can supply and install your product.
We also offer products that will complete your installation including steering wheel control adaptors, wiring harness, fascia panels, can bus integration, antenna adaptors and integrated reverse camera.
These products are vehicle specific and we recommend to be contacted with the vehicle details, so we can ensure the right products are ordered for your car.